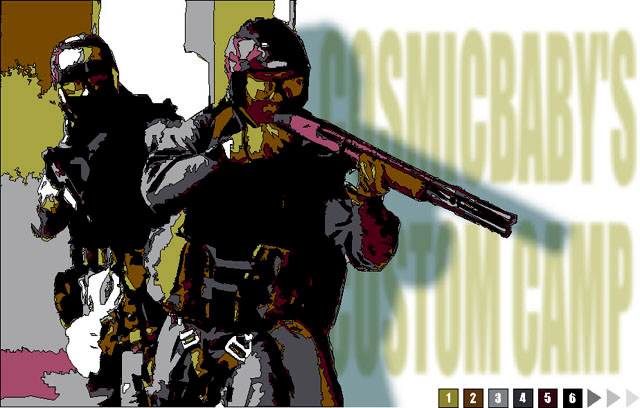 Hello, welcome to my web page for my 1/6 action figures!
I will do my best to update this site with my latest figures. Sorry if the update has been slow, I been busy with other aspect of my life at the moment. Please do return once awhile.
In my opinion, Dragon Models used to produced the best products in the market, both in terms of quality and price. But lately I have seen BBI playin' catch up, I was not a big fan of the BBI male figures, untill they recently prove me wrong with the FFL figure! (I got 2 right away). DML watch out! My other favourites include: Hot Toys, Medicom, Marmit, plus Sideshow Toys; and I am just plain happy being able to collect these figures :-) Thanks for dropping by!
Optimised For 800 x 600 Pixels
Email your feedback & suggestions to: cosmicbaby.
Thanx for stoppin' by!


visitors since Sunday, July 15, 2001

This site is created on an Apple Macintosh
All material on this website copyrighted.
Material may be used provided credit is given or, better yet, a link back to here is included.